First-class limo services can add another level of fun and sophistication to any evening or event. Why worry about navigating busy city roads or choosing a designated driver when you can ride in style in the back of a limousine and guarantee safe and luxurious transportation?
If you're looking for a five-star transportation solution in Savannah, or Hilton Head Island, SC, look no further than Polite Shuttle Service. No matter where you're going, we can assure your travel experience is beyond satisfactory.
Professional Limo Driver To & From Airport
Travel days are not fun, whether you're arriving or departing. A limo ride to or from the airport is a great way to relax before or after you deal with the hassle of a flight.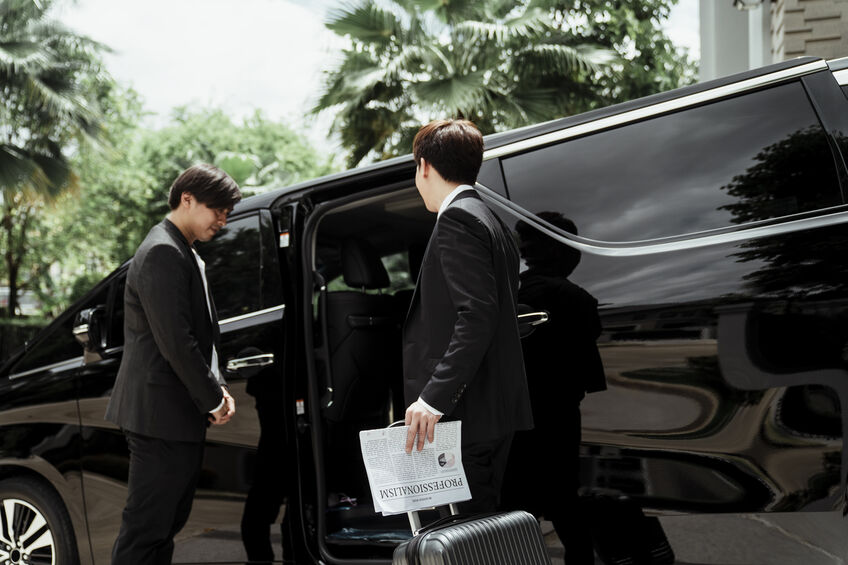 Our professional limo drivers can pick you up from an airport in Savannah, or Hilton Head Island, SC and take you to your hotel quickly and safely. We can also drive you to any of these airports on the day of your departure, so you don't have to worry about missing your flight. Safe, reliable, and deluxe transportation is the perfect way to start any vacation.
Enjoy Carefree Travels To & From Any Event at Any Time with Our Limo Services!
Our limo services are not limited to airport transportation. Polite Shuttle Service limos are available for use for any occasion in the Savannah, or Hilton Head Island areas. Whether you just want to ensure you have safe transportation or want to treat yourself to a stylish, carefree ride, our limousine drivers are up for the job.
We can provide limos for weddings, bachelorette/bachelor parties, sporting events, proms, corporate events, and other private parties.
Why Choose Polite's Limo Service for Your Travel Needs
Our founder has over 13 years of experience in the transportation business. He and our professional limo drivers know how to deliver the ultimate travel experience in one of our luxury vehicles. When you trust us with your transportation needs, all you have to do is sit back, relax, and enjoy the ride.
Take the stress out of your next visit to or outing in Savannah GA & Hilton Head SC with limo services from Polite Shuttle Service. Call us at 843-764-7015 to book your ride today!